Don't miss out on this exciting "game-changing" session!
ATP's Innovation Fast-Pitch will offer attendees a chance to witness revolutionary technologies, products, or services that could be "game-changers" for the industry. The selected finalists for the Innovation Fast-Pitch must try to convince the judges that their innovation is the new upcoming technology, product, or service in the assessment industry.
ATP's Innovation Fast-Pitch selected finalists will be invited to pitch their innovations to you, the conference audience in a judged session on the Innovations in Testing main stage during the Day 2 General Session. The judges—tough, industry leaders—will search to find the best innovation that the fast-pitch participants have to offer. Whichever way the pitch may go, attendees will be glad they watched the unpredictable presentations of the ATP Innovation Fast-Pitch inventors and entrepreneurs.
Meet Our Fast Pitch Finalists
Meet Our Judges
Vikas B. Wadhwani

Vikas Wadhwani is an experienced Learning and Certification professional; passionate about building high impact education and credentialing programs for the future workforce. He has an engineering background focused on solving business challenges with creative solutions through research, design, implementation, and operational excellence. Throughout his career, Vikas has led, coached and mentored teams with a strong bent towards customer advocacy, data driven decision support systems, process automation and risk management. Currently, Vikas is the Director of Learning and Certifications at Meta. His responsibilities include empowering millions of businesses and communities through innovative, immersive and impactful learning programs and serving marketing professionals, creators, developers and jobseekers with best-in-class Certifications and Training.
Benjamin Cobb

Benjamin Cobb joined Eastside in 2009 and focuses on the fund's investments in higher education, healthcare and B2B software & services. Most recently, he led the fund's investment in AllCloud. He is actively involved in all aspects of the fund's operations, including sourcing investment opportunities, due diligence, executing transactions, portfolio management and fund administration. Prior to joining Eastside, Benjamin worked with Accenture Development Partnerships and the Namibian Ministry of Education to design, implement and manage national K-12 curriculum reform centered on information and communication technologies. Benjamin has been actively involved with nine Eastside portfolio companies, including Accelarad (acquired by Nuance Communications), BrightWhistle (Influence Health), Hygia Health Services (Stryker) and Medseek (Silver Lake). Benjamin earned a BA in Economics from the University of Georgia. He currently serves as a Director at Meazure Learning, AllCloud, Rachio and Curiteva.
Dr. Li-Ann Kuan

Dr. Li-Ann Kuan is an educational psychologist with over 20 years of experience in the testing industry. At Prometric, she serves as Senior Vice President and leads a team of measurement experts who are responsible for creating reliable measures that provide valid interpretations of candidate performance. Dr. Kuan provides ongoing leadership in the development, improvement, and evaluation of all existing and future assessment products.
Thank You to Our Leading Sponsor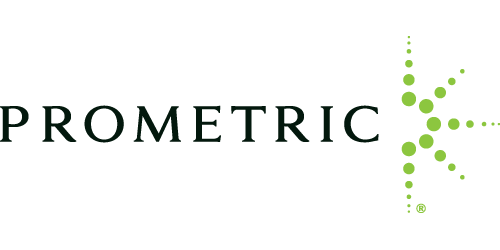 ---
Contributing Sponsor