Registration Information >>> Registration Now Open
Ready to be part of the premier event in the testing and assessment industry? Save money and secure your space now!
Register today
ATP offers an early bird discount for ATP members and non-members. Early Bird discounts are available through December 8, 2017.
Early Bird Rate
(before Dec 8)
Regular Rate
(after Dec 8)

ATP Member

$720

$820

Non-Member

$990

$1090

ATP Members SAVE $270

Member Guests

$150

$150

Non-Member Guests

$250

$250

ATP Member Guests SAVE $100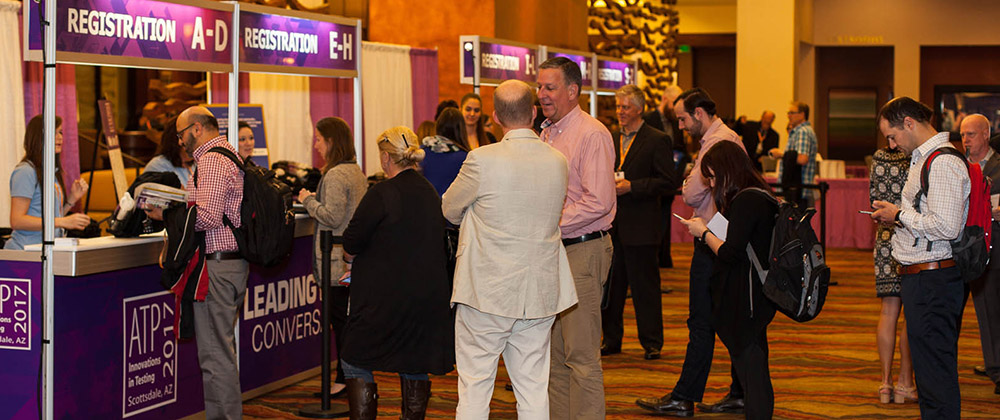 Registration Cancellation Policy
If, after registering, you are unable to attend the conference, you may cancel your conference registration and receive a full refund, less a $75.00 processing fee, by notifying Designing Events in writing of the cancellation no later than January 5, 2018. No refunds will be granted after January 5, 2018, although substitutions will be allowed at any time.
Refunds and substitutions should be requested by emailing, faxing, or writing to the following:
E-mail: atp@designingevents.com

Fax: +1-410-848-3700

Mail: Designing Events, LLC
Attn: Innovations in Testing 2017 Conference
15 E. Main Street, Ste. 223
Westminster, MD 21157 USA
Register today