Volunteer Opportunities
We need your help! Get more involved in ATP by becoming a volunteer for the 2020 conference.
Not only will you help to make the Innovations in Testing Conference a success, volunteering will help you meet new people, get recognition for yourself and your company, as well as provide a service to the global testing community. Our opportunities are designed for a variety of interests, skills, and time commitments. Whether you're interested in getting involved before, during, or after the conference, the opportunities below are a great way to make your mark on Innovations in Testing. Complete the Volunteer Interest Form and become a volunteer today!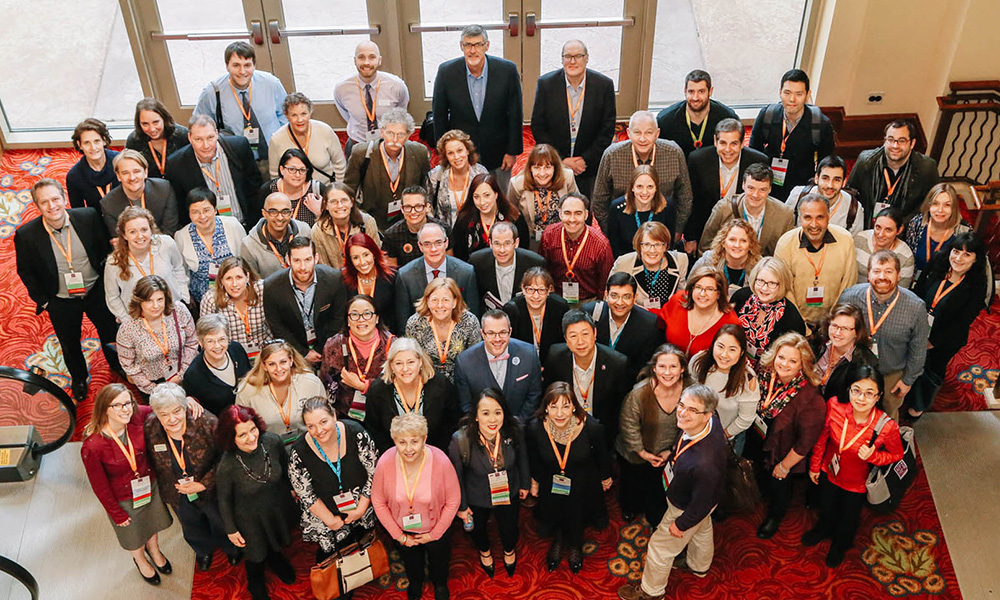 Ambassador Program: By linking newcomers to seasoned participants, this program extends hospitality to first-time attendees and creates a friendly and welcoming environment for first-time attendees.
Session Coordinator: This program provides leadership opportunities to attendees while also providing standardized structure to conference sessions. Session coordinators bring a level of professionalism to the sessions.
Greeter: This program links volunteers with Designing Events staff to make attendees feel welcome, answer questions, and facilitate smooth transitions of attendees into and out of keynote sessions.
"Make a Difference" Guide: Participants in this program work with Designing Events staff to answer questions and provide directions between sessions.
ATP Mascot: Volunteers for this program will assist Designing Events and ATP staff in the ATP booth; as an attendee, they will provide a unique perspective on the benefits of attending the conference and of ATP membership. Don't worry, no mascot attire is necessary!
Social Media Guru: Volunteer to engage the conference attendees by tweeting about sessions, posting pictures from the event and encouraging others to share by retweeting and posting content through the app utilizing #atpconf
Reviewers: Review submissions from the Call for Papers process (complete for 2019 conference, but will need in July 2019 for the 2020 conference).
Marketing Committee: The marketing committee is responsible for setting the vision and managing the overall marketing strategy for the conference.
Questions?
Contact us at atp@designingevents.com.
Volunteer today